People ask me a variation of this question all the time: "What if the knobs/pulls I want won't fit or line up with the holes in my cabinets?"
Answer (with help from December's
Workbench
magazine Vol. 65, No. 6, Issue #316 - Alyssa McNab): ... if the hardware you want just won't match up, you do have a number of options for concealing the old holes. The method you choose will depend on the cabinet's finish.
If you have painted wood cabinets, you can simply fill the old holes and then paint over them. Use wood putty to fill them, and then sand the filler. Paint over the patched holes with matching paint. To ensure an accurate match, take one of your cabinet doors to the paint store for reference, so they can mix the color.
For stained wood cabinets, you can fill holes with colored wood putty. Some companies produce wood putty in colors that match their stain colors.
No matter what finish your cabinets have, you should conceal the old holes before you drill new ones. That way, if the patched holes are too noticeable, you can re-drill the old holes and find different hardward.
Hope this helps - and remember, you do not have to get new knobs that are the same size as your existing knobs! The larger the knob, the more impact the colors and design will have in the space.
I carry 3 different sizes of mushroom knobs, 3 sizes of british knobs, 4 sizes of ball knobs and 3" drawer pulls. For the most "bang for your buck", go for the largest size that will fit your cabinets.
Mushroom knobs... lined up against the largest British knob for comparison.
L to R: 1 3/4" british knob, 2" mushroom knob, 1 3/4" mk, 1 1/2" mk
British knobs

Finally, I carry 4 sizes of ball knobs:

small - 1 1/4" in diameter
medium - 1 1/2" in diameter
large - 1 3/4" in diameter - perfect for large drawers or armoires!
Extra large - 2 1/4" - for those looking to make a real impact!
Written by: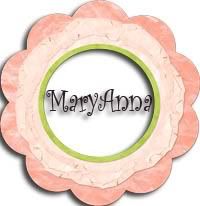 Doodle Pad Designs
My Blog